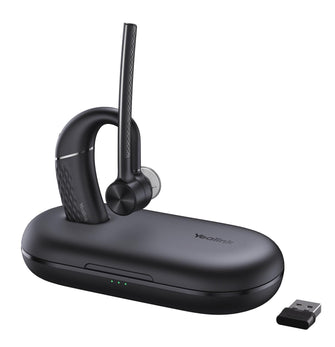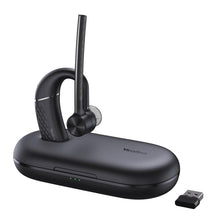 Yealink BH71 Pro (1208652) - Mono Bluetooth Wireless Headset for "Hybrid Worker"
|
Yealink (1208652) Yealink BH71 Pro
$199.00
( / )
Tax included.
Shipping
calculated at checkout.
The Yealink BH71 Pro Microsoft Certified Teams Mono Bluetooth Wireless Headset in Model#1208652 includes a portable charging case. This headset is ideal for hybrid work has 4 mic beamforming noise cancellation with an adjustable ear hook Talk time: (up to) 10 hours. It has 3 different size eartips with a...
The Yealink BH71 Pro Microsoft Certified Teams Mono Bluetooth Wireless Headset in Model#1208652 includes a portable charging case. This headset is ideal for hybrid work has 4 mic beamforming noise cancellation with an adjustable ear hook Talk time: (up to) 10 hours. It has 3 different size eartips with a Charging case (with built-in battery). It has an 20h extra headset talk time by charging case USB 2.0. 

FEATURES

Wireless Range Up to 30 m
3 x Type-A USB 3.0
Bluetooth 5.2 (Headset)
Bluetooth 5.0 (Station)
Rechargeable Lithium-ion

COMPATIBILITY

Microsoft Windows®, Apple Mac OS, Android, iOS
PC, Yealink SIP Phone*, Smartphone, BT51A

INCLUDED

Yealink BH71 Pro Mono Bluetooth Headset
Eartips
Type-C 2.0 Cable
BT51A Dongle
BHC71P Charging case
Quick Start Guide
includes portable charging case